When your children are young, you try to find fun and exciting oportunities to share with them. Possibly taking road trips to nearby adventures or journeys to far off places. You might occasionally go out to dinner, possibly a movie or two, maybe even a concert. Mostly, all any parent wants, is to make sure their children are happy, content, feel safe and receive a great education.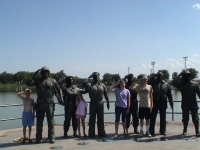 Things will change as your children begin to grow. Their needs become a bit more strenuous, there will be ball games to attend, skinned knees and hurt feelings to nurse. Then begins the dating scene. They attend Proms, grow mustaches and ride motorcycles. They get piercings and tattoos, all before the age of 20. God forbid they allow you to be seen in public with them. The selfishnesss bug has hit with a vengeance and it stings. Trying to please a teenager is like pulling out your own teeth, without antiseptic, one at a time, slowly. Ungrateful little brats that were once, sweet innocent little angels.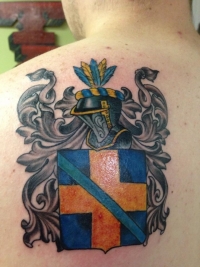 Suddenly, they're an adult. It all changes so quickly, in the blink of an eye, they are on their own. Something short of a miracle happens at this point, they actually become your friend and long for your company.
For my 54th birthday, my third child, my 22 year old son, decided it was time to reconnect with mom. How did he choose to do this? Through road trips, ale and pub food of course! Now some may say I am contributing to the delinquency of my child, celebrating the fact that we go out to pubs together, often. But to this I can say, for the first time in our relationship, we have bonded.
Buying a "Passport" for my birthday, we began a year long quest to become Cosmic Tripsters. Enter the world of McMenamins, a local gathering place for friends and family, located throughout Oregon and Washington, since 1983. http://www.mcmenamins.com With passports in hand, we ventured out to explore all 63 venues.
Each location has a specific stamp for the passport, after filling out the pages for each region, you receive a prize. Prizes range from entrees to pint glasses, growlers to t-shirts and more. Upon completing the passport, you become officially known as a "Cosmic Tripster". Afterward a party for all whom complete.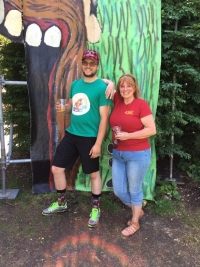 The quest in itself is exciting, fun and a great opportunity to visit both old and new locations, locally or a day's ride away. Although the opportunity to indulge in free food and drink is amazing, the chance to spend quality time with your grown child is priceless.